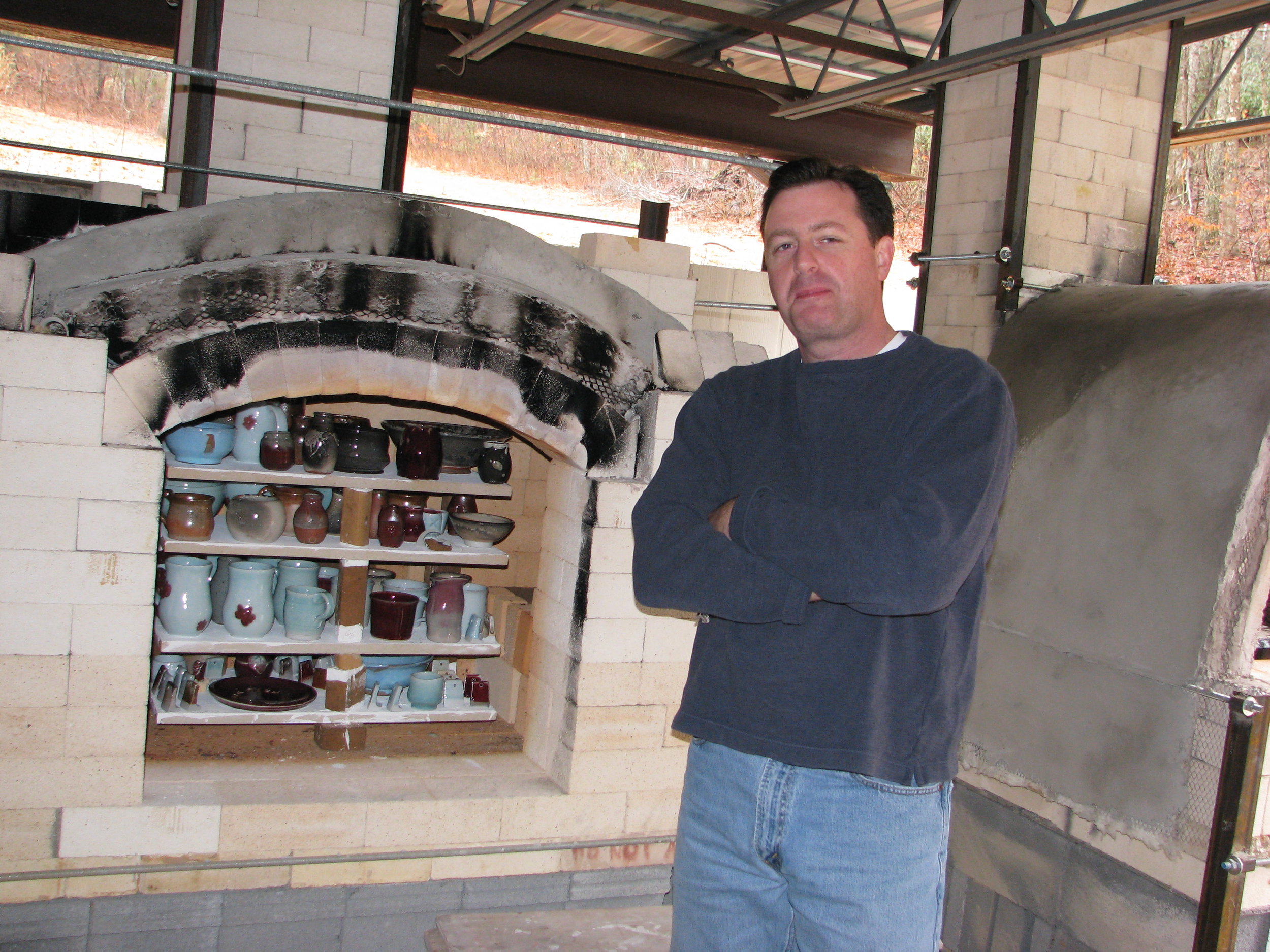 I STARTED POTTERY AS A HOBBY BACK IN 2004 AFTER YEARS OF ADMIRING THE CRAFT. I REMEMBER BEING attracted TO CLAY WHILE ATTENDING ART FESTIVALS and knew that someday i would pursue it. the home i purchased had a small building at the back of the property and i converted it into a studio. I had no skills and no clue about the process of making. I BEGAN ATTENDING WHEEL THROWING CLASSES AND PRACTICING AS MUCH AS I COULD. IT TOOK A WHILE BUT MY SKILLS GRADUALLY INCREASED. i kept pursuing my clay education by attending as many workshops as possible. this also helped me build a network of artists that would become a critical resource.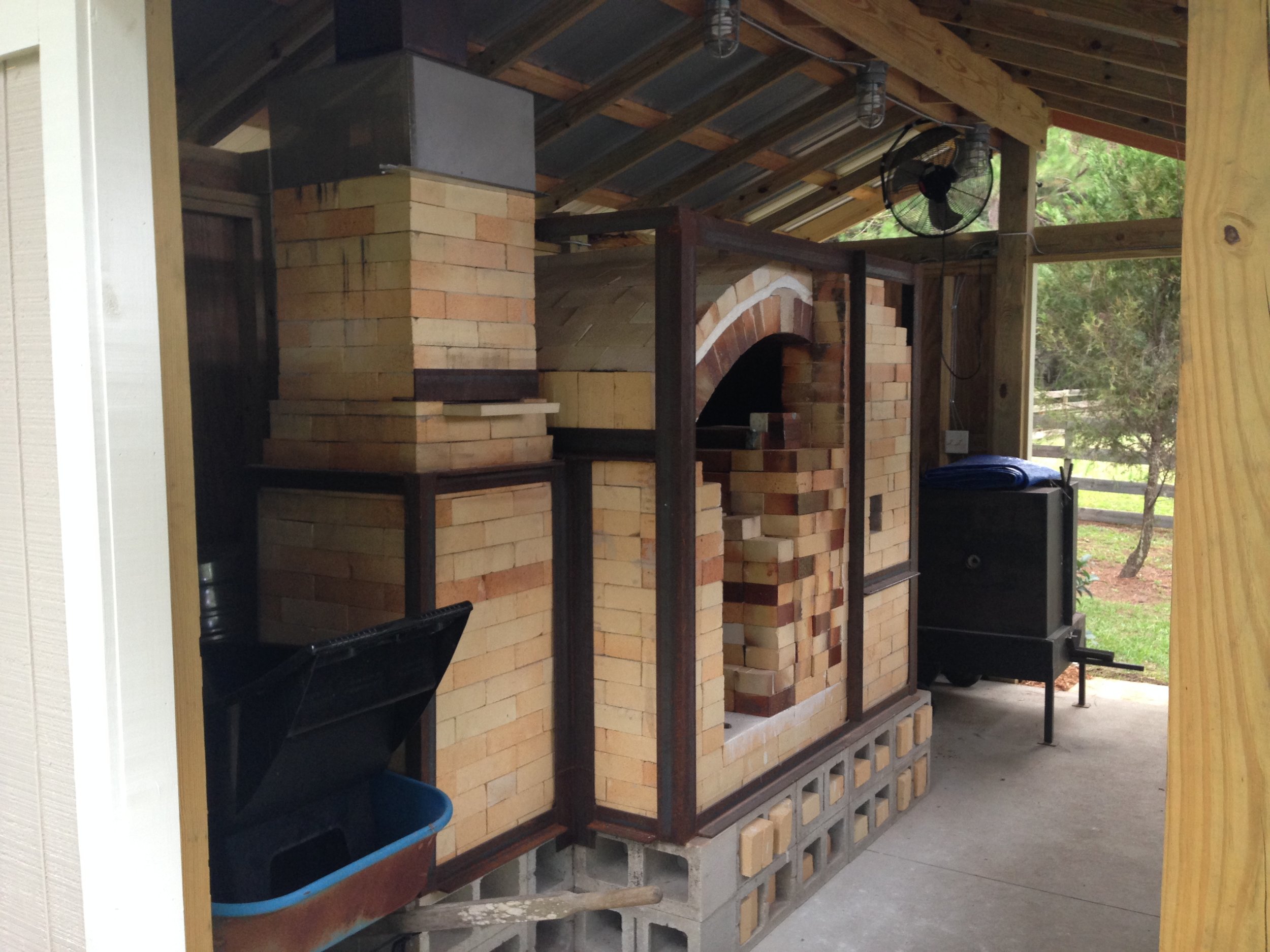 AFTER A FEW YEARS I DECIDED IT WAS TIME TO GET SERIOUS. I HAD DEVELOPED A LOVE OF SODA FIRED POTS AND MOVED FORWARD WITH CONSTRUCTION OF A CROSS DRAFT KILN. THE KILN WAS BUILT BY MATT LONG IN DECEMBER OF2012.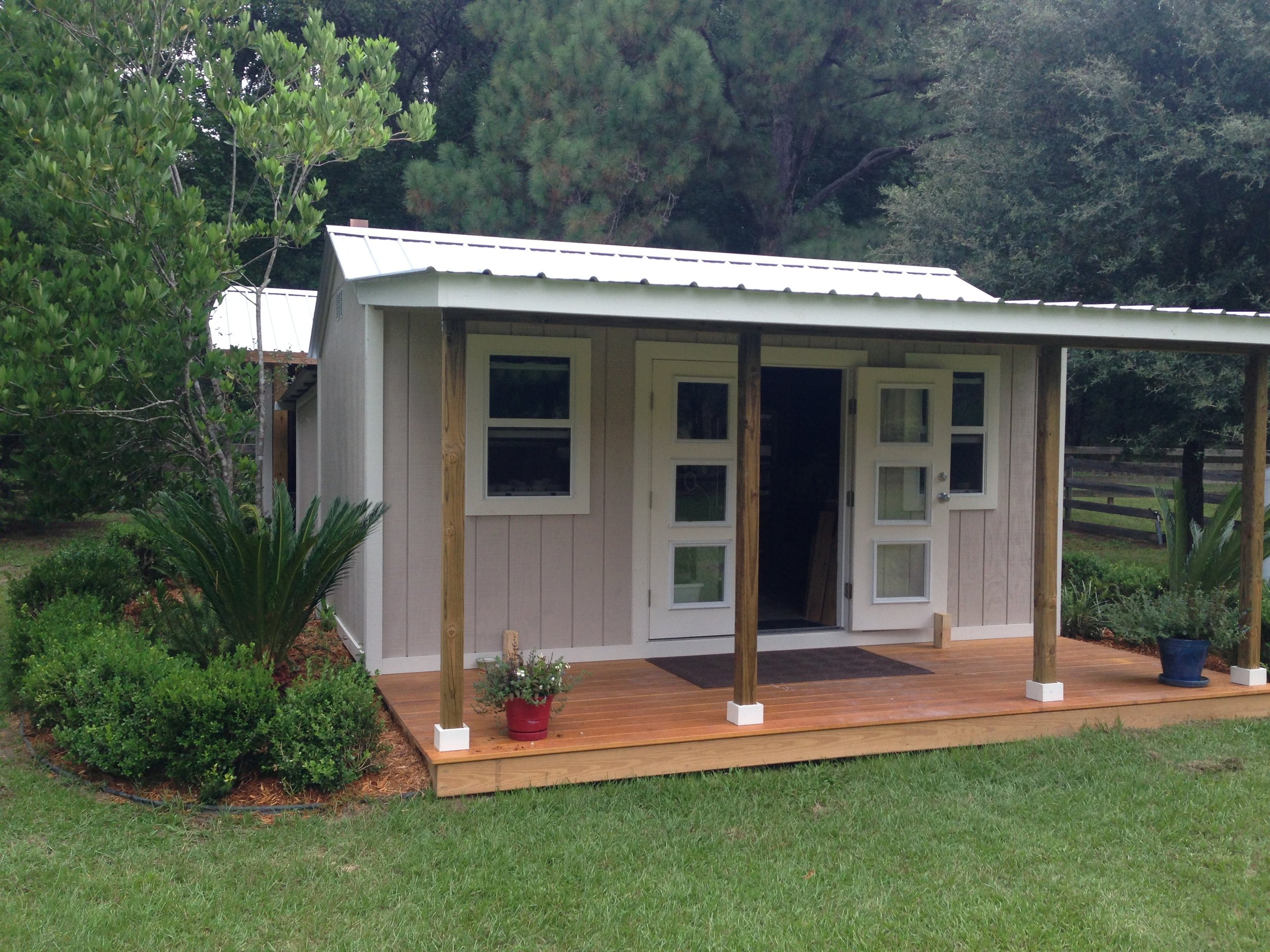 in 2013 the studio was renovated to add double front doors, a storage room, metal roof, spray booth, and covered deck.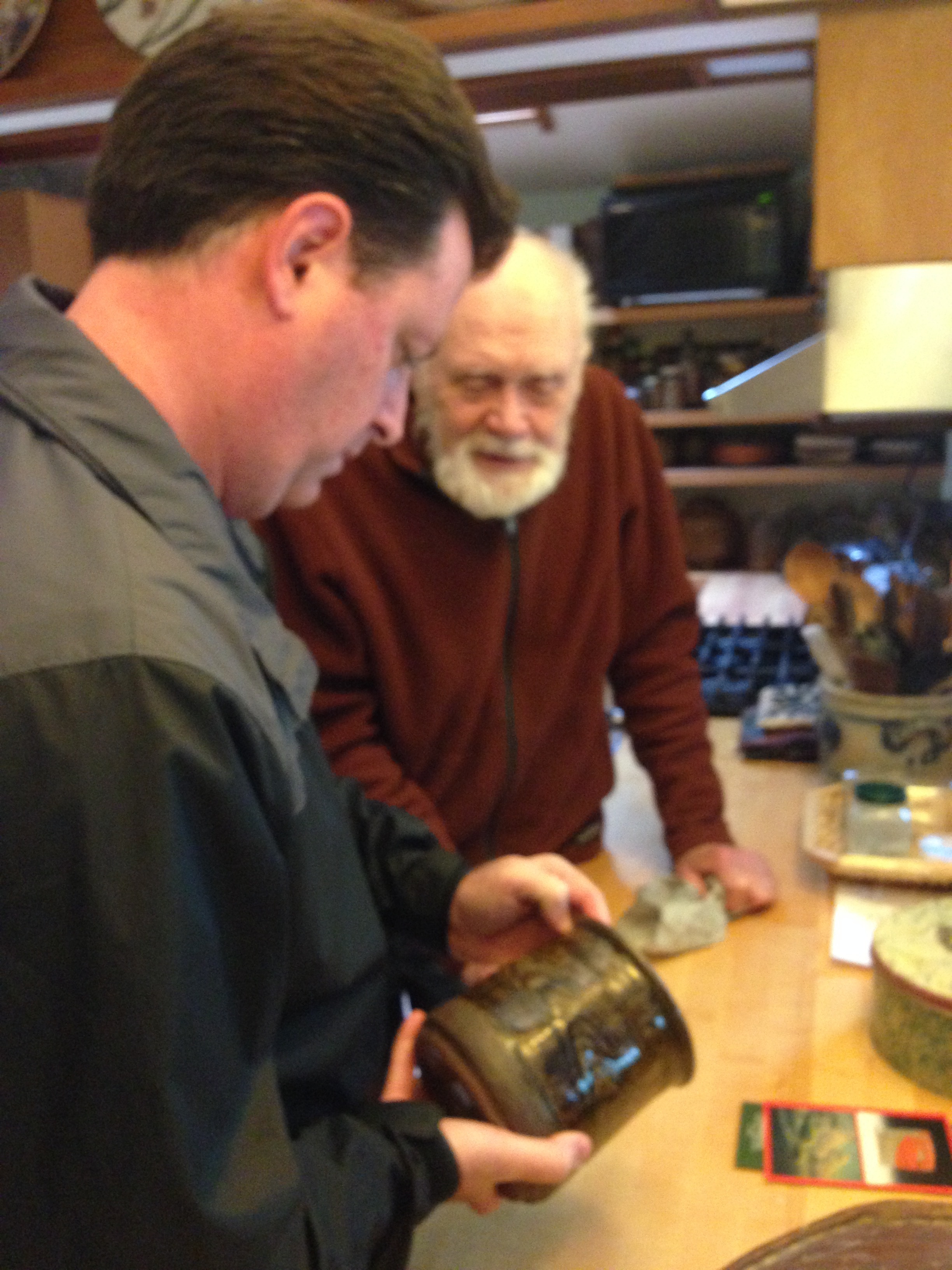 MAKING POTS IS A LIFELONG ADVENTURE. I am very fortunate to have met many amazing artists through the years. each one has taught me something. i love examining the work of others and it inspires me to adapt and grow. THE PROCESS OF LEARNING AND FINDING OUT WHAT 'WORKS FOR ME' is the most rewarding part of the adventure.